Some days ago, I was received the message that who asked me
"What's the Beautiful in your looks ? Nothing , too flat"
Today I want to let's everybody in here my website
www.erk-erk.com
that well-know about me together !
I never said or told that I'm very beautiful or nice or pretty or cute.
No way ! because I well-known
I'm just a ordinary lady, I'm very flat and simple too muCh.
I just love to try to beautify my looks and personality for the best, both inside and outside.
and I think everyone in here be willing to came my site.
I think, sometime you have to touch my feeling, too.
that I really attend to gave u all in Each time, that's not easy to do !
For who really disagree with everything I am be.
GET OUT NOW ! Don't be thick-skinned
Your are not my friend, not welcome for you
The End
For Question and Answer
Please click for send email to Erk-Erk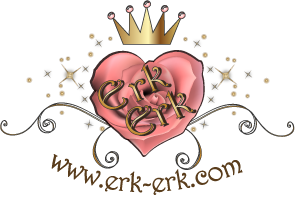 Comments
comments
Facebook Comments Plugin Powered byVivacity Infotech Pvt. Ltd.