The last month I had got the one bottle of extracted coconut oil brand tropicana from my love mother.
It's very cheap just 100 Thai Baht. Although the properties label beside the bottle saying that coconut oil can apply on your beauty face. DON'T USE LIKE THAT IF U REALLY HAD OILY SKIN, HAD THE PROBLEM WITH THE PORE AND EASILY TO SENSETIVE FOR ACNES.

It made my face

fulfilled with the clogged acne.

But the truth it's can make your skin so very smooth, and for who concern about damage hair, very dry hair. you will meet the miracle from it's can repair your cell hair to be the shiny sparkling hair likes me lol.
1 hour to apply COCONUT OIL for your head
before you clean the hair with shampoo and conditioner
Result : I got the
shiny curly
more than old.
CONFIRM !!!!!
Can you remember the trick for protect
when the shoe is bite your feet with
" vaseline petroleum jelly "
Hu hu h u
Before I was very much hate my beauty shoe. And last night I try to apply Vaseline petroleum jelly in my shoes. Leave it to the one night.
Perfect result, now I very much LOVE its again.
My Chill Chill Day
Yeah h hh h hh!!
The End
For Question & Answer

Please click for send email to Erk-Erk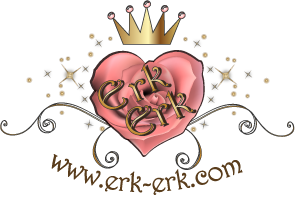 Comments
comments
Facebook Comments Plugin Powered byVivacity Infotech Pvt. Ltd.