Today,Can someone guess,what's happening with my hair style?
I think, everyone still do not know. And I'm really lazy to tell. HA HA
But I feel good to try to create for the different dress up in my every day.
Because I'm don't like to fix the kind of clothes.
It can make me feeling happy with my new day always,

[ erk-erk with minimalist make up style, I feel my face so fluffy very much ]
before I am gone please let's me leave my opinion about my MMU

For Mineral Make Up in thailand might be growth more and more.
especially, online cyber world.
Mineral make-up.Is the one type of cosmetics that Made of all natural,
finely ground minerals from the earth, mineral make-up is created without
any of the chemicals, dyes, and preservatives.

Now, have a lot of new mineral make-up brand has gone a step farther
and developed.
" But remember, all mineral make-ups are not the same."
Specially, A mineral make-up that can actually improve skin health
and reduce the appearance of wrinkles so well,
absorb and help control the effects of skin oil and visibly smooth and refine skin texture. Because the RAW Minerals is non-comedongenic, it won't clog pores
and will not aggravate an acne condition
or cause a flare-up as easily as traditional make-up.

Tips from erk-erk ;

Try the sample kits before you buy the true size,
all of mineral make up online store in thailand have this servise for you. or
If you have opportunity for order from foreign,
you might be request the free trial for test, too

this is the little reason for me, that chosen the mineral make up
for my much love face ever since long time ago 🙂
Love you all,
www.erk-erk.com
The End
For Question and Answer

Please click for send email to Erk-Erk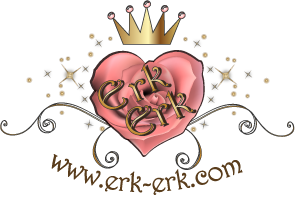 Comments
comments
Facebook Comments Plugin Powered byVivacity Infotech Pvt. Ltd.